Aftermarket Team Benefits
Drive profitability further with your Aftermarket Department
Maximising revenue from your aftermarket products significantly improves your dealerships performance.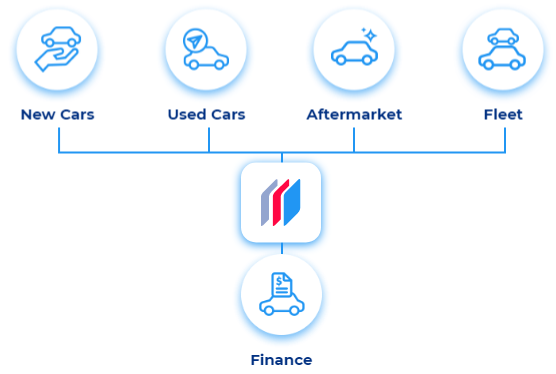 Receive feeds from all departments
Never miss a deal with a direct feed from each of the departments in your dealership.
As soon as it happens, you'll instantly have access to the information you need to ensure you're always kept in the loop.
Dedicated DataGrid
Our lightning fast DataGrid that looks familiar but does everything your spreadsheet can't.
Sharing customer information from the sales team eliminates data entry and allows you to get on with recording your own performance.
Your spreadsheet can't do that.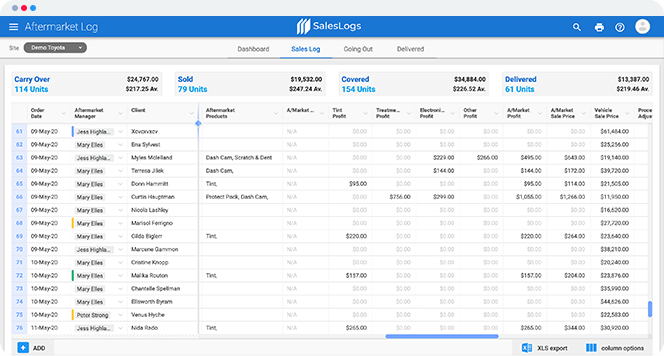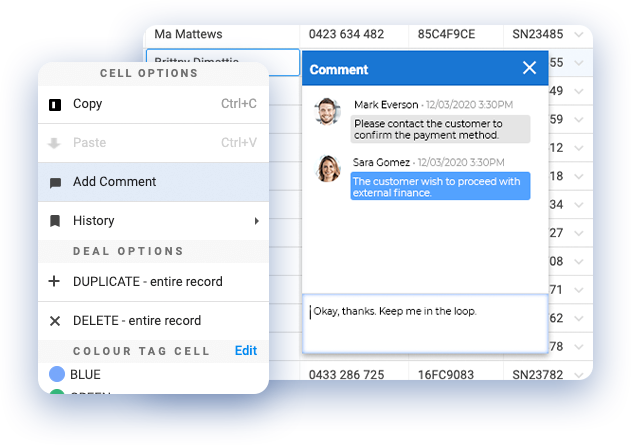 Effectively communicate with the team
Keep everyone in the loop with ease. With our comments function you can inform the rest of the team critical information that they need to know.
Stay on target
Keep focused on your KPI's with up to the minute performance visuals. You'll know instantly you're heading in the right direction.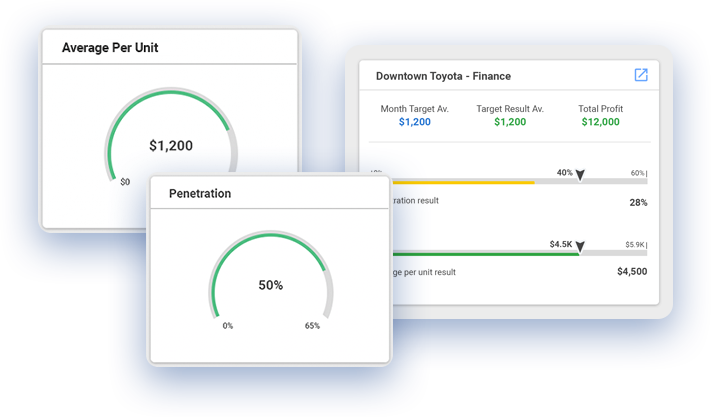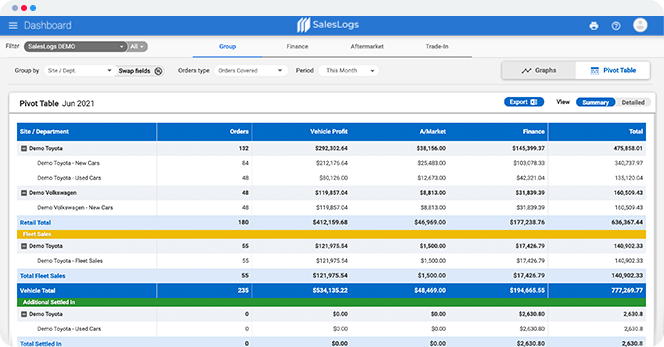 Granular level insights
In just a click, get a breakdown of performance by a range of metrics that are important to you.
Measure the performance of products, penetration, average gross profit and total pool of gross in an instant.
Celeste Rose
Aftermarket Manager
Brighton Mazda
Melbourne, Australia
Any information I need is at my fingertips
I love SalesLogs! It saves me so much time and makes reporting so easy. I can completely personalise my view to see the information that is relevant for me. It's simple and intuitive to use and I never miss a deal.
BOOK A DEMO
1,000+ teams have chosen SalesLogs for their dealership.
Become 10X faster, 90% more efficient today!