Synchronized DataGrid
Works like a spreadsheet.
Designed to perform.
There's no steep learning curve – you can start working effectively from day one.
Synchronise your department data in one high-speed environment
You can finally work with large volumes of data without worrying about performance issues.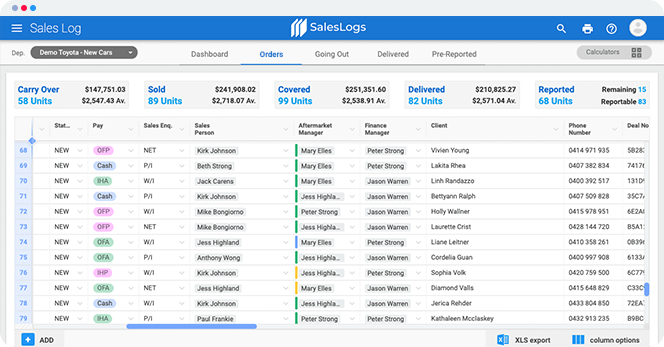 SalesLogs DataGrid
Spreadsheets are familiar, we all use them. But there are limitations.
We created a lightning fast data grid that feels familiar yet is much more powerful. With the ability to individually configure your preferences without impacting anyone else, we take your data to a whole new level.
Column Filters
Filter your data in an instant. We've designed our DataGrid to perform with thousands of records without that spreadsheet lag from a large file stored on a server.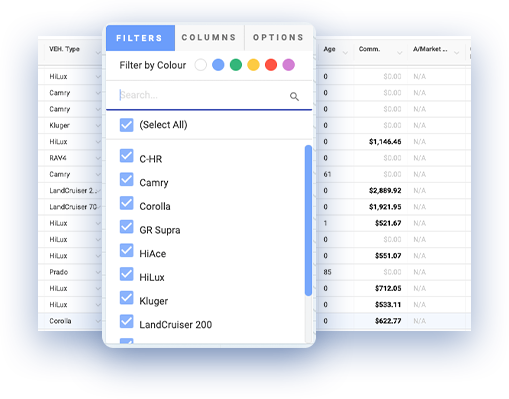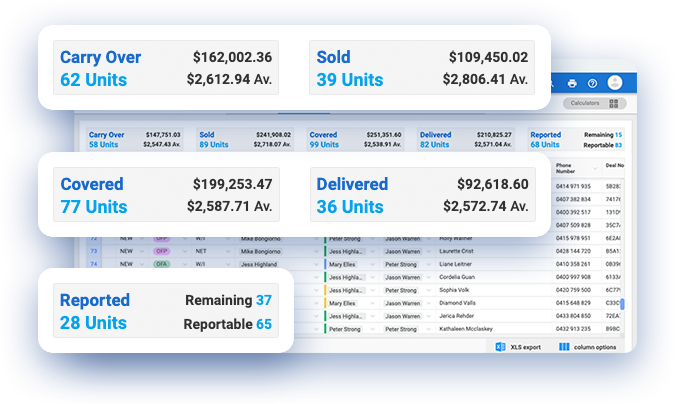 Summary Tiles
Know your numbers instantly. Our Summary Tiles show you performance numbers allowing you to make decisions with confidence.
Tabs
Look at your data dependant on your current task. See your deals grouped by what's Going Out to plan your deliveries, or what's Delivered to see what you've already completed.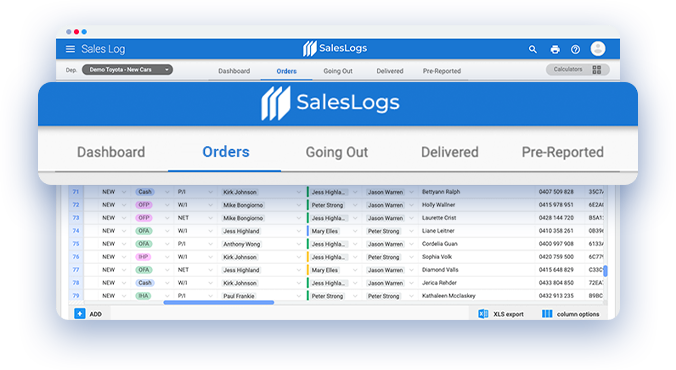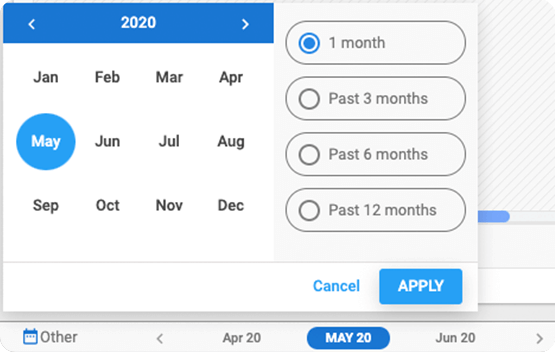 Month Filter
Need to open a previous month? Can't remember where the file is saved? No worries! With a click, you can view previous months data without the need for accessing multiple files.
At the start of a new month, we do all the hard work for you. No more creating new files and copying data. It just rolls over automatically.
XLS Export
Still need to manage some data in a spreadsheet? All good, you can export your data into an XLS or CSV file to manage any way you like.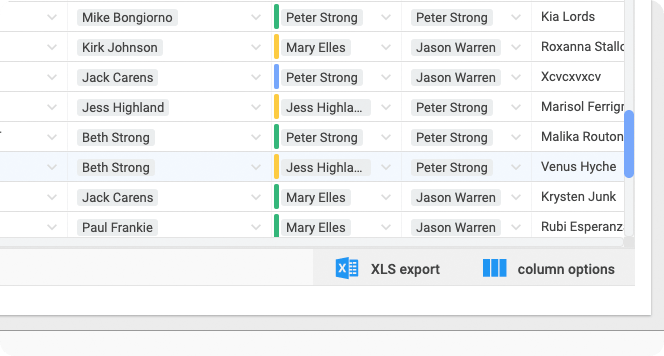 BOOK A DEMO
1,000+ teams have chosen SalesLogs for their dealership.
Become 10X faster, 90% more efficient today!