For Team Members
Sell. Track. Repeat.
We built a supercharged DataGrid to enhance your workflow. Our built-in functions are designed to rapidly inform all team members of sales activities, so you can focus on what matters.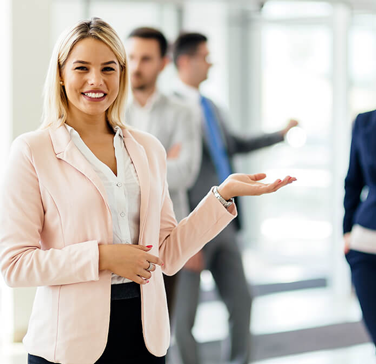 Top performance that you can quickly measure
Our range of tools keep you up to date and focused to achieve your goals. That means less time data managing and more time selling.
Dashboards available based on permissions
Measure your performance against your KPI's with our up to the minute Dashboards.
Customised based on access granted you'll always know you're tracking in the right direction.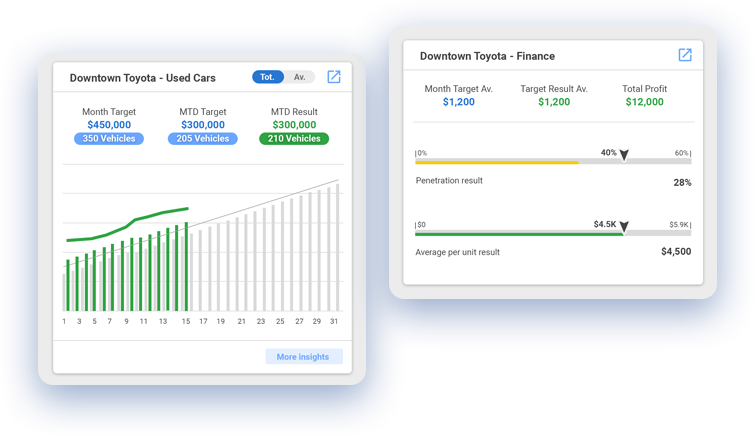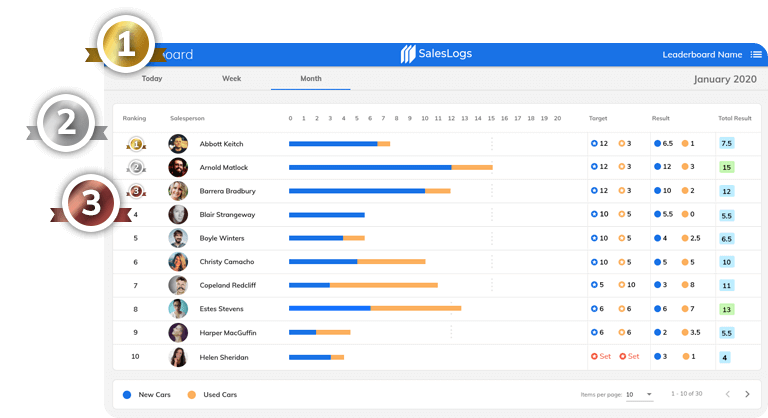 Sell to be the best
Keep focused on your goals with our Leaderboards. You'll know exactly how you're performing against your peers and keep focused on the finish line.
Live DataGrid
Our lightning fast DataGrid looks familiar but does everything your spreadsheet can't.
You have complete flexibility to display your data in a way that matters to you. All without impacting other users!
Your spreadsheet can't do that.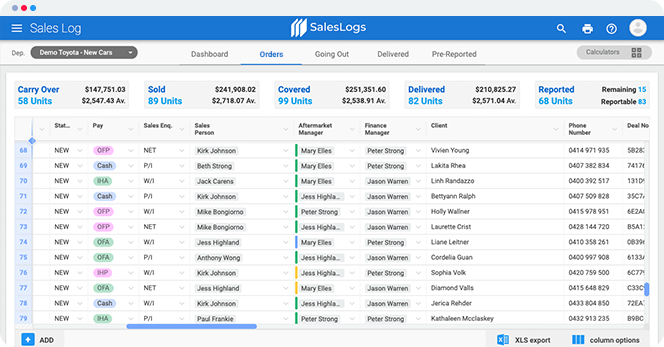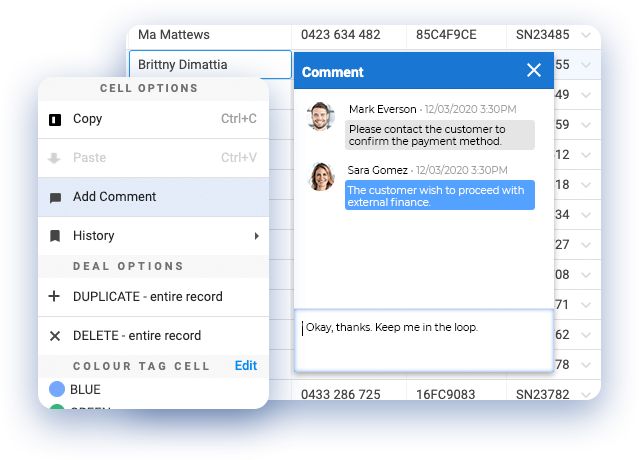 Cross-channel communication
Keep up to speed with what's going on across your deals. With easy to use communication functions across all areas of the business you'll always be informed of what you need to know.
History tracking
Accountability for every action is recorded by User with a Time & Date stamp. You'll know exactly who's updated your deals and what changed with complete transparency..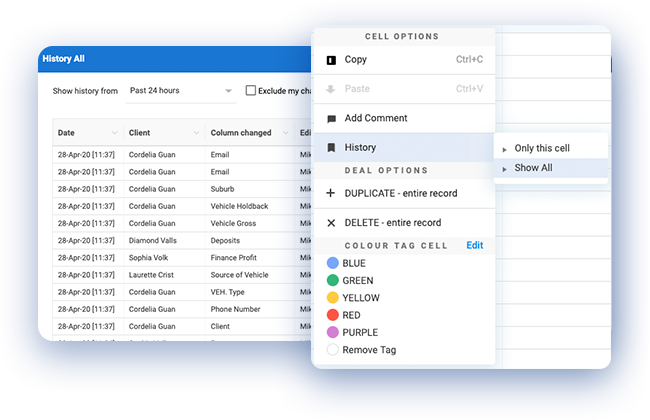 BOOK A DEMO
1,000+ teams have chosen SalesLogs for their dealership.
Become 10X faster, 90% more efficient today!