For Owners and General Managers
10x faster. 90% more efficient.
Our automated platform is 10x faster and 90% more efficient than traditional processes.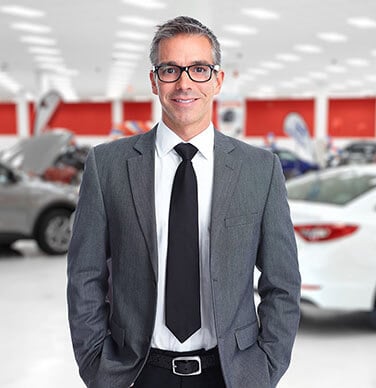 You are the captain of the ship
Owners and General Managers need to ensure the profitability of the dealership by knowing the real-time performance.
SalesLogs provides a platform allowing you to plan, motivate and coordinate the dealership's management through leadership and solid business practices.
Global Dashboards
Live up to the minute data on demand allows you to measure performance and see at a glance that your team is heading in the right direction.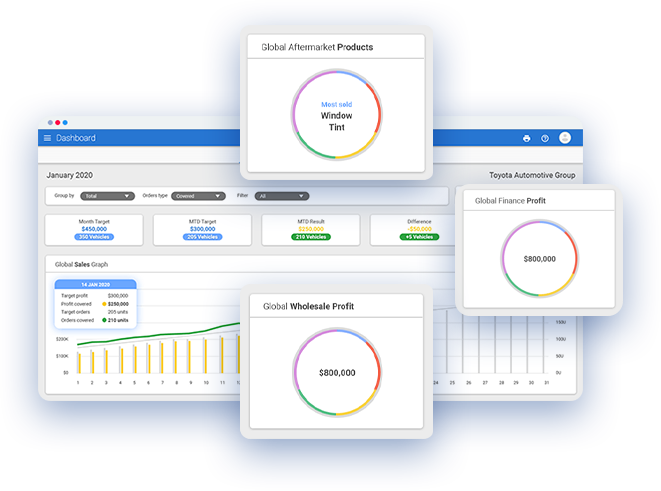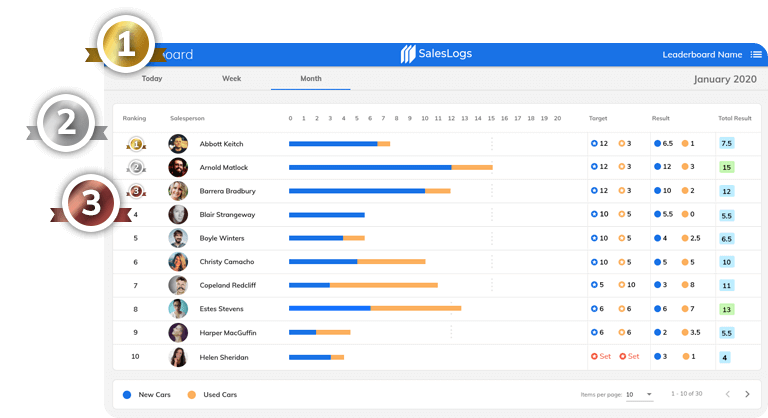 Leaderboard
With a fresh modern view, our leaderboards can visualise individual performance and keep you up to date with the daily activity.
Complete operation details second by second
With a live in sync DataGrid, you'll know exactly how your team is performing and be kept completely up to date.
You'll have peace of mind that your data is secured in the cloud in a centralised location and not across multiple files in unknown locations.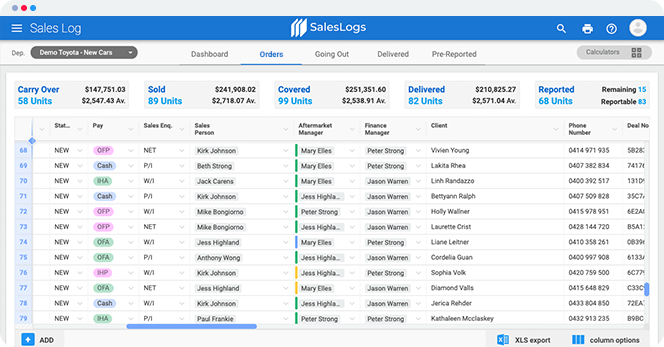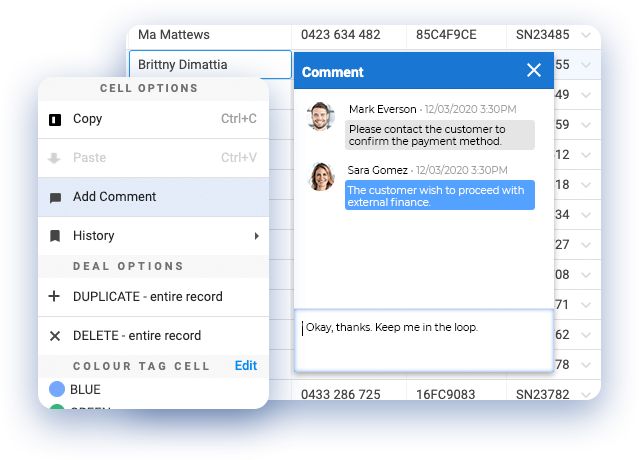 Cross-channel communication
Be kept up to date with the information that matters to you.
With quick to interpret visual triggers you'll know exactly where your team is at.
Multi-Level Permissions
With complete control over the data that is shared within your teams and individuals, you'll have complete peace of mind that only those approved see information that is relevant.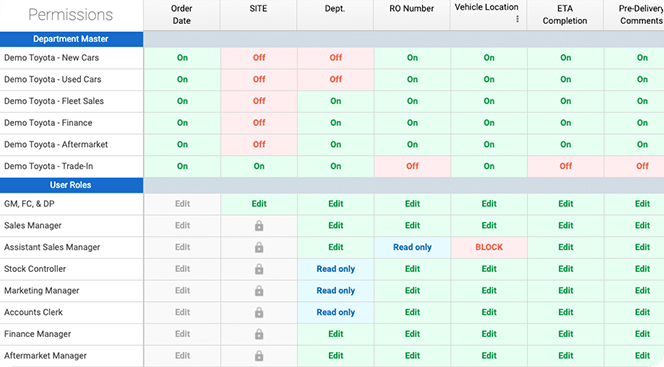 History tracking
A full audit trail of all activity in SalesLogs creates accountability and transparency with your teams. Every action is recorded by user with a time and date stamp.
Targets
Quickly set expectations for your department managers and their teams along with measuring past performance in a central location.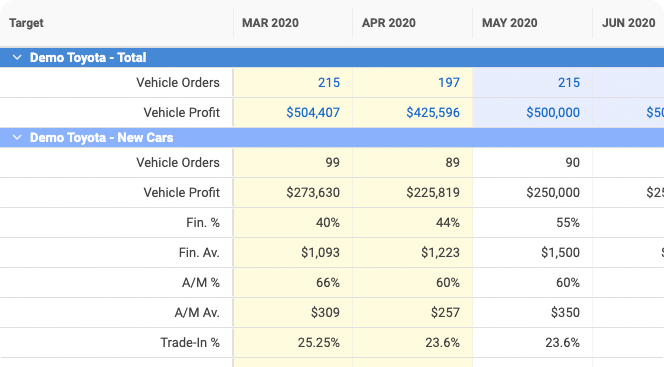 Lee Matenga
Dealer Principal
Chadstone Toyota
Melbourne, Australia
It's more like a sales tool than a sales log
BOOK A DEMO
1,000+ teams have chosen SalesLogs for their dealership.
Become 10X faster, 90% more efficient today!