Benefits Wholesale Team
Full control of the Wholesale Department
Keeping up to date with your trade-in vehicles status can be a nightmare. You're traditionally looking for information from your DMS, Valuations, Sales Team trying to find the answers.
Has that vehicle arrived yet? Have we sold that wholesale vehicle?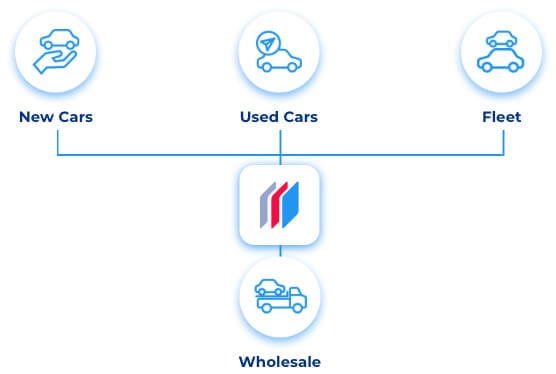 Receive feeds from all departments
Access all of your trade-in vehicles and wholesale acquisitions in one place.
As deals are done, regardless of the department, you'll instantly be informed.
Vehicles Arriving
No more running around trying to find out when that car will arrive with our direct feed from the Sales Team. You'll stay informed based on what's happening with the customers delivery.
When a vehicle has arrived, you'll see a visual action reminder to ensure vehicles don't get missed.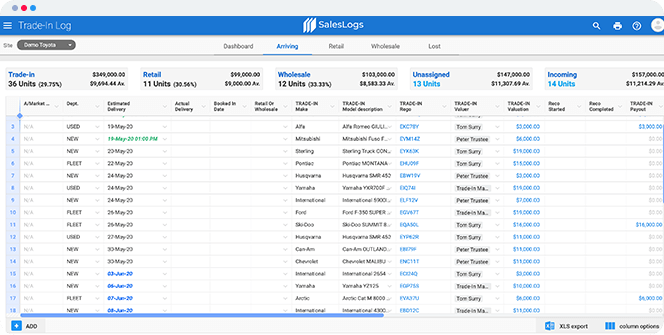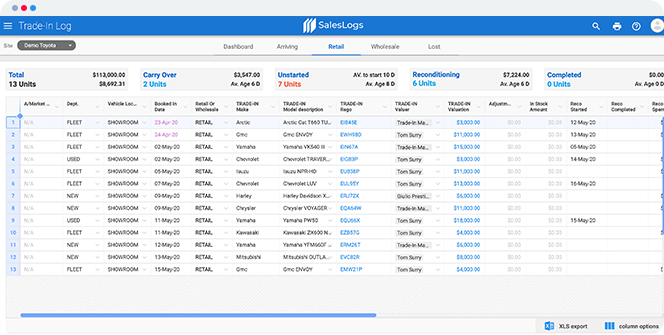 Retail Preparation
Time is everything to get your cars market ready. You can monitor your preparation progress for your retail vehicles quickly with our Retail tab.
See the performance of your reconditioning process and quickly identify vehicles that need to be prepared ready for sale to ensure nothing is left waiting.
Wholesale Tracking
Effectively manage your wholesale disposal process and keep on top of your department.
With a direct work-flow of vehicles to be disposed, you can quickly identify vehicles that need to be actioned and those that have already been sold.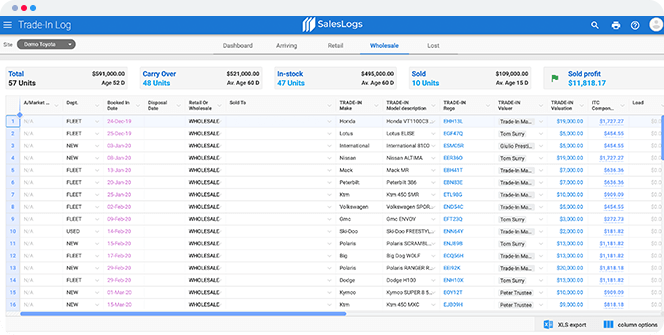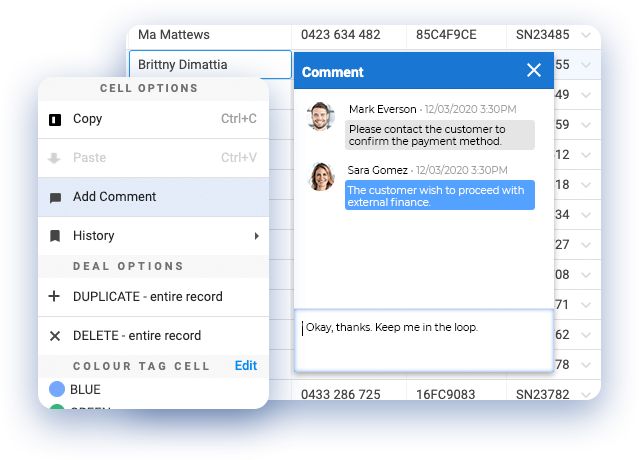 Effectively communicate with the team
Keep everyone in the loop with ease. With our comments function you can inform the rest of the team critical information that they need to know.
Department dashboard
Measure your departments performance with our Dashboards.
Used car inventory is a key focus for many dealerships. Ensuring you're acquiring the right amount of vehicles and the profitability of wholesale disposals is placed front and centre.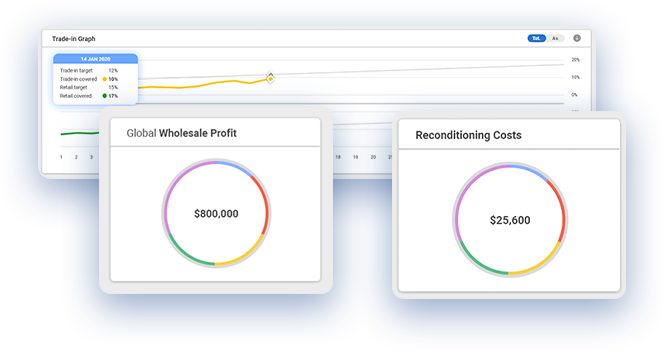 BOOK A DEMO
1,000+ teams have chosen SalesLogs for their dealership.
Become 10X faster, 90% more efficient today!