For Department Managers
Drive the team to success
In any functional team, cohesion among team
leaders and decision-makers is vital.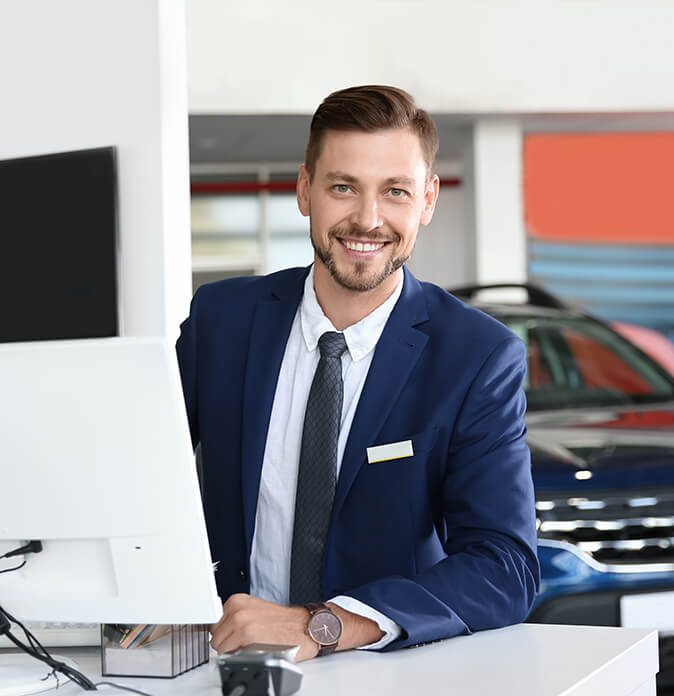 Manage, measure and monetise
Spend less time on data entry and more time focusing on what you're good at, selling!
Effectively manage, measure and monetise your departments success with our range of tools designed to make life easier.
Site, department and personal dashboards
Act on real-time performance, not guess work.
See exactly how your department is tracking in a single view allowing you to make decisions with confidence.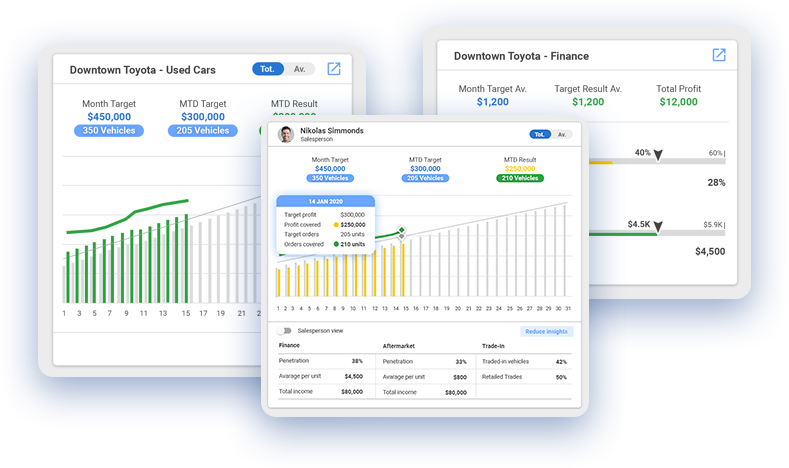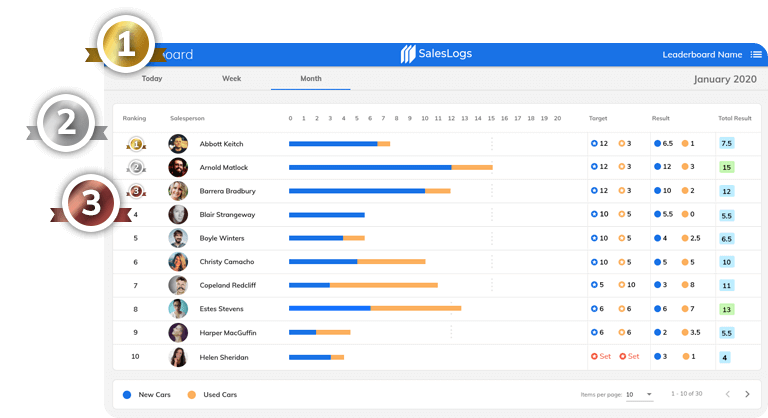 Sales Leaderboard
Drive your team's success by visualising individual performance. We created Leaderboards to keep this front and centre!

A live overview of your teams KPI performance can be displayed in prime positions in your dealership keeping everyone focused.
Complete operation details second by second
A live DataGrid that works at lightning speed, that does everything your spreadsheet can't but still looks familiar.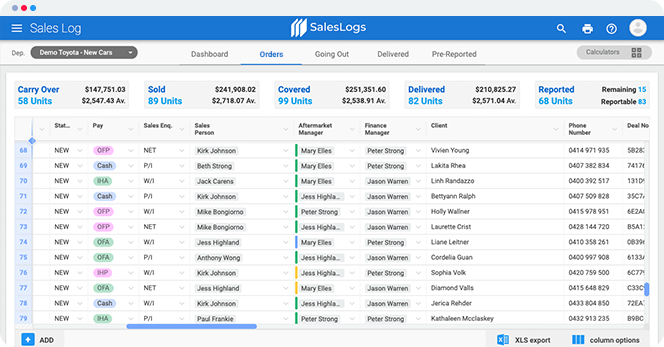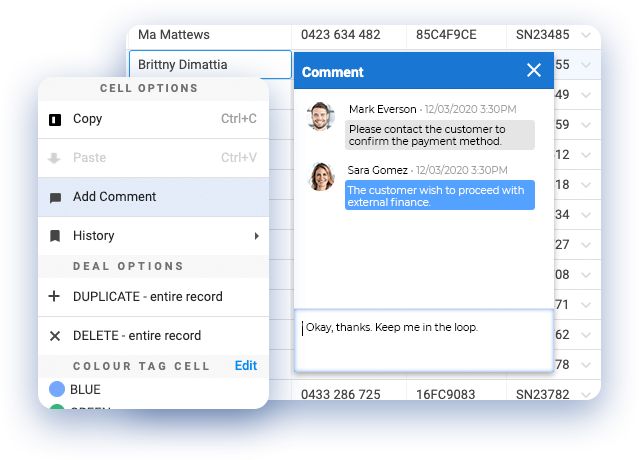 Cross-channel communication
Effectively communicate across all departments with our easy to use tools that gets the information to everyone that needs it. With visual alerts to keep you up to date, you will never miss an update.
Multi-Level Permissions
Free yourself from the limitations of your legacy spreadsheet.
With SalesLogs you can quickly customise what data is individually relevant by User Role and set permissions accordingly. Now your whole team can see the data based on granted permissions.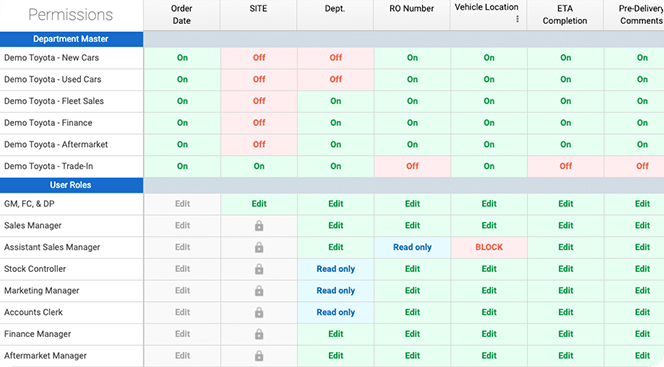 History tracking
Ever had someone change your spreadsheet but "no-one" did it?

That'll never happen again with our History Tracker!

Accountability for every action is recorded by User with a Time & Date stamp.
Targets
Measuring your teams success is easy with our Targets Manager.

Quickly set your performance KPI's whilst also seeing past performance at a glance.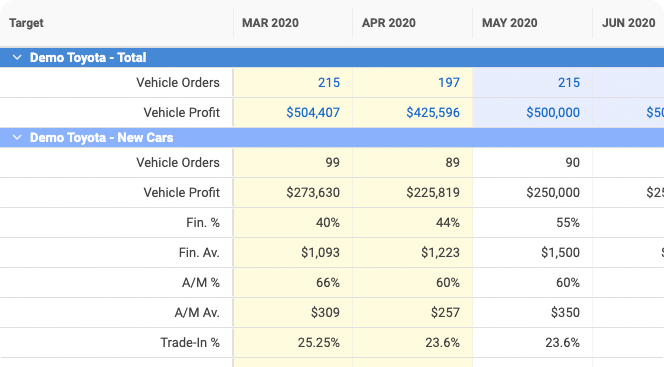 Scott Harris
General Sales Manager
Cessnock Ford & Mitsubishi
Hunter Valley, Australia
Integral piece of my management needs
SalesLogs is a great way of monitoring both volume and gross on a daily basis, even splitting by franchise and salesperson. We have used it for over five years, support has always been turned around fast and SalesLogs supports us with problem solving. The way the information is collated is fantastic, accuracy being the key. A quick change of a delivery date means there is no need for me to recalculate as it's all done for me!
BOOK A DEMO
1,000+ teams have chosen SalesLogs for their dealership.
Become 10X faster, 90% more efficient today!